Mūsu vērtības

Mūsu uzņēmuma vērtības ir liela daļa no tā, kas mēs esam, par ko mēs iestājamies un kā mēs rīkojamies; tās ir kopīgas visiem mūsu kolēģiem visā pasaulē neatkarīgi no darba amata vai funkcijas. Mūsu vērtības ļauj mums uzlabot veidus, kā mēs kopā strādājam. Mēs cenšamies būt atvērti un godīgi un tajā pašā laikā – piezemēti un cieņpilni. Mēs iedrošinām cilvēkus iestāties par savām idejām un iedvesmot citus darīt tāpat.
Mūsu kopīgās vērtības ir:
- Mēs esam vienota komanda
- Mēs ticam cilvēkiem
- Jo vienkāršāk, jo labāk
- Uzmanības pievēršana izmaksām
- Uzņēmējdarbības gars
- Tiešums un atvērtība jaunām idejām
- Nemitīgs progress
Labumi un bonusi
Visiem COS darbiniekiem piedāvājam atlaidi visos H&M grupas zīmolu veikalos. Turklāt divreiz gadā mūsu kolēģi veikalā saņem zināmu summu apģērbu iegādei. Labumi un bonusi, ko piedāvājam, ir vēl viens veids, kā ieguldīt jūsu attīstībā un izrādīt pateicību.
- Dāvanu karte darba apģērba iegādei divreiz gadā
- Attīstība un Dialoga saruna
- ERGO Apdrošināšana
- Apmācības
- Vasaras un ziemas ballītes

Vienādas iespējas un iekļautība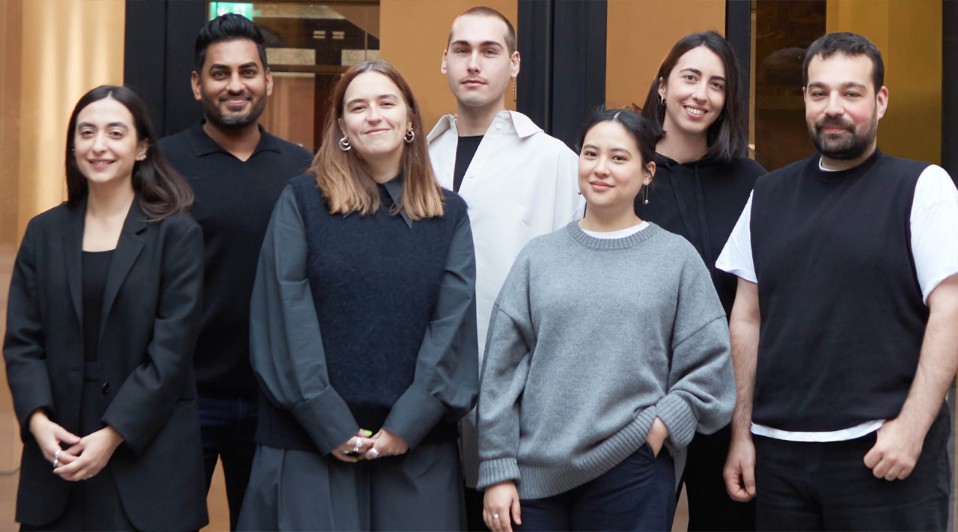 COS darbojas vairāk nekā 30 tirgos visā pasaulē. Kā globālam uzņēmumam mūsu mērķis ir atspoguļot mūsu kolēģu un pircēju multikulturālo pasauli.
Mēs zinām, ka sociālā iekļautība un daudzveidība ir sarežģīta un daudzšķautņaina tēma ar mainīgām problēmām un izaicinājumiem daudzās valstīs un kultūrās, kurās mēs darbojamies. Kultūrā, ko vēlamies attīstīt COS, iekļautība un daudzveidība vienmēr ir prioritāte.
Kopš mūsu pirmsākuma 2007. gadā mēs vienmēr esam centušies būt uz vērtībām balstīts uzņēmums. Iekļautība un daudzveidība ir par to, kas mēs esam un kas mēs vēlamies būt. Mūsu uzņēmumā ir nulles tolerances politika attiecībā uz jebkāda veida diskrimināciju. Mēs pieņemam darbā, paaugstinām amatā un atalgojam mūsu komandas pēc to ieguldījuma, sasniegumiem un apņēmības strādāt saskaņā ar mūsu vērtībām.
Tava karjera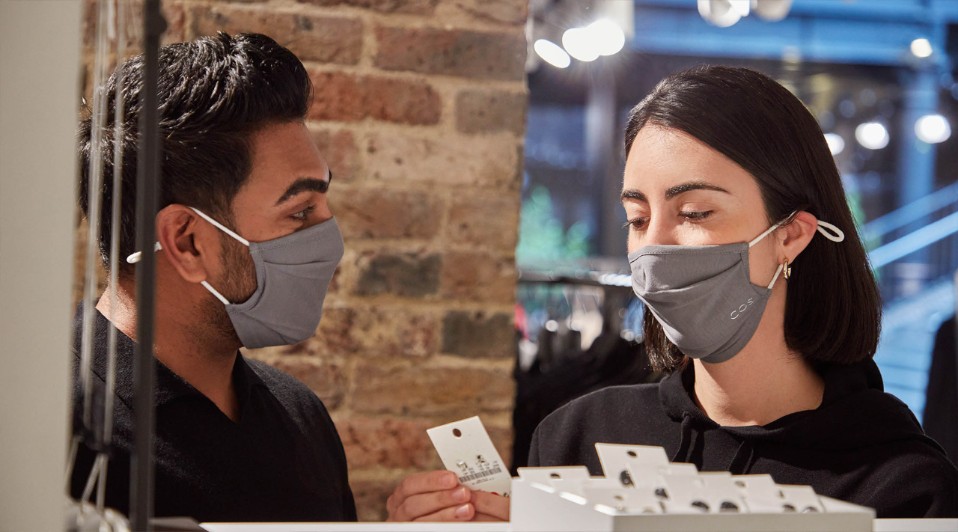 Darbs COS katram ir citāds: daži kolēģi mums pievienojas, studējot universitātē vai koledžā, kamēr citiem kolēģiem ir ambīcija kāpt pa karjeras kāpnēm modes industrijā. Lai arī kāda būtu Tava motivācija, Tavam laikam uzņēmumā vajadzētu būt labi pavadītam, un mēs piedāvājam daudzveidīgas iespējas, lai palīdzētu Tev piepildīt savas vajadzības. Ja Tu meklē progresu un attīstību, mēs iedrošināsim Tevi uzņemties iniciatīvu savas karjeras veidošanā un palīdzēsim Tev sasniegt savus mērķus. Bez lieliskām apmācībām, ikgadējā novērtējuma un regulāras atgriezeniskās saites Tev būs arī pieeja mūsu tiešsaistes mācību portālam, kurā varēsi iepazīties ar plaša satura e-apmācību materiāliem, podkāstiem un video. Mēs sadarbojamies ar ekspertu organizācijām, lai vadītājiem nodrošinātu vadības prasmju apmācības un seminārus, kas ietver daudzveidīgas tēmas. Dažiem augstākas pakāpes kolēģiem mēs arī piedāvājam iespēju doties uz citām valstīm/pilsētām, lai veiktu kādu īstermiņa projektu vai – citos gadījumos – lai īstenotu ilgāka termiņa uzņēmējdarbības vajadzības.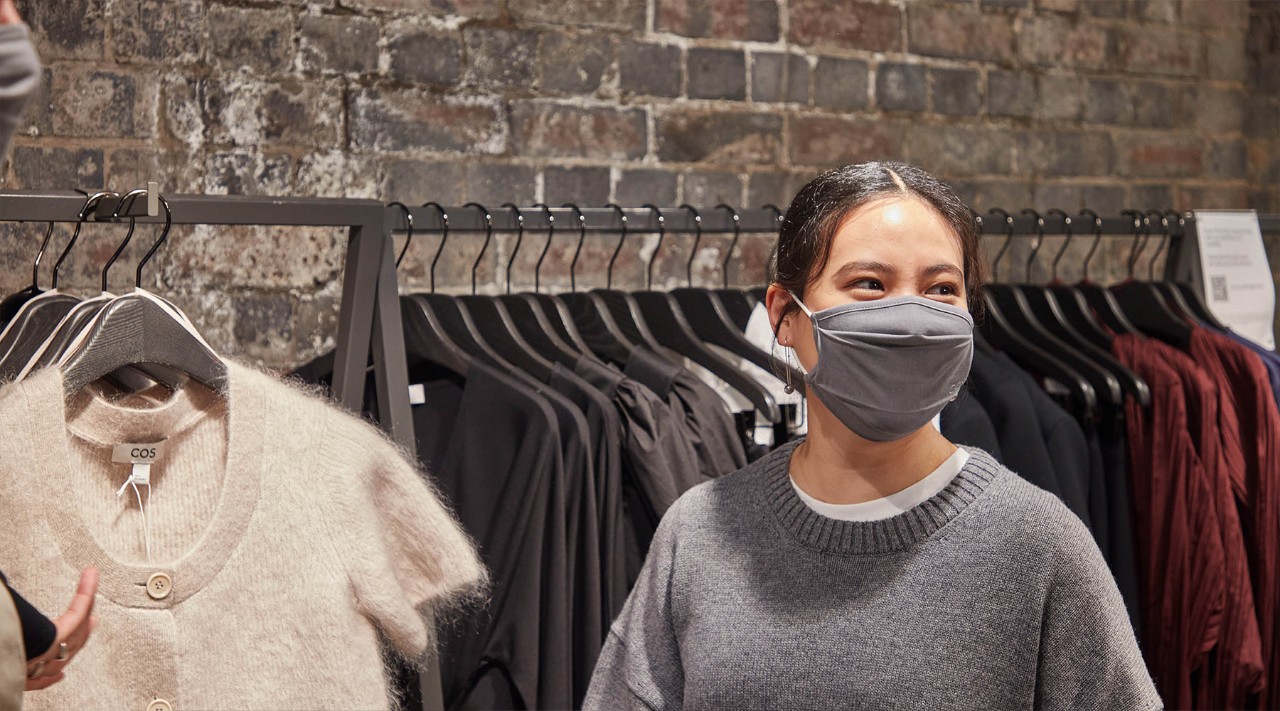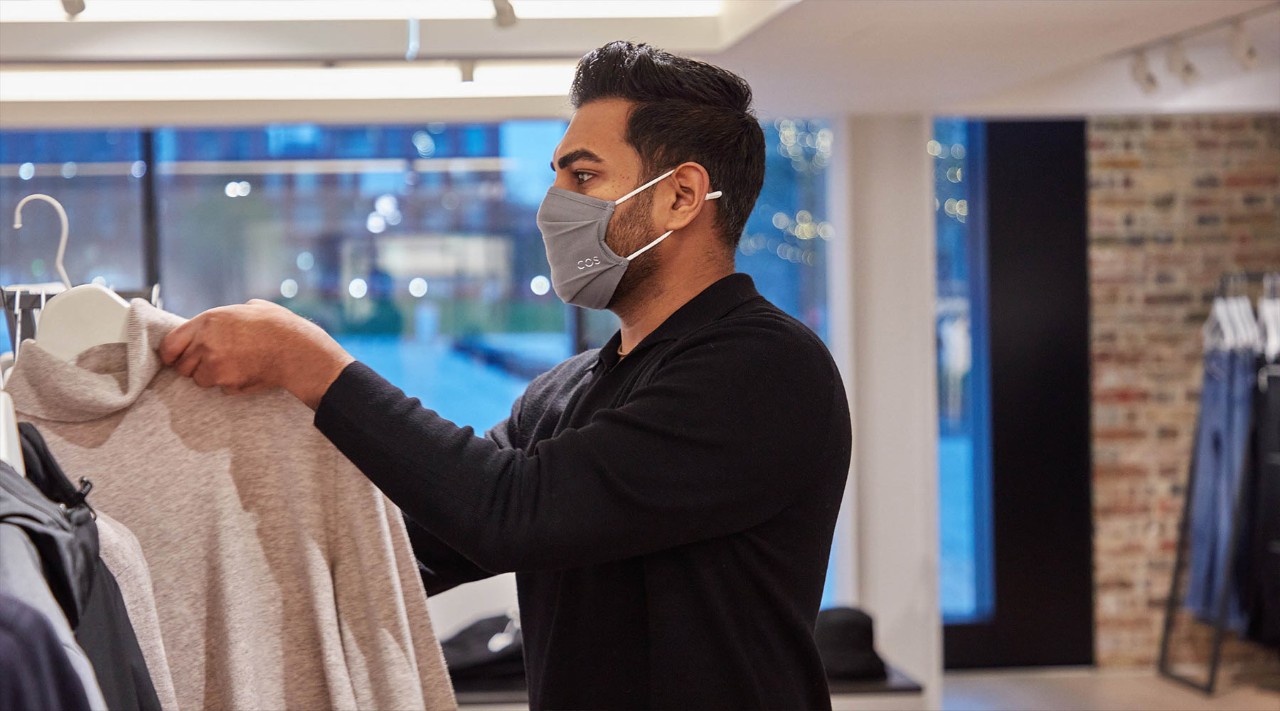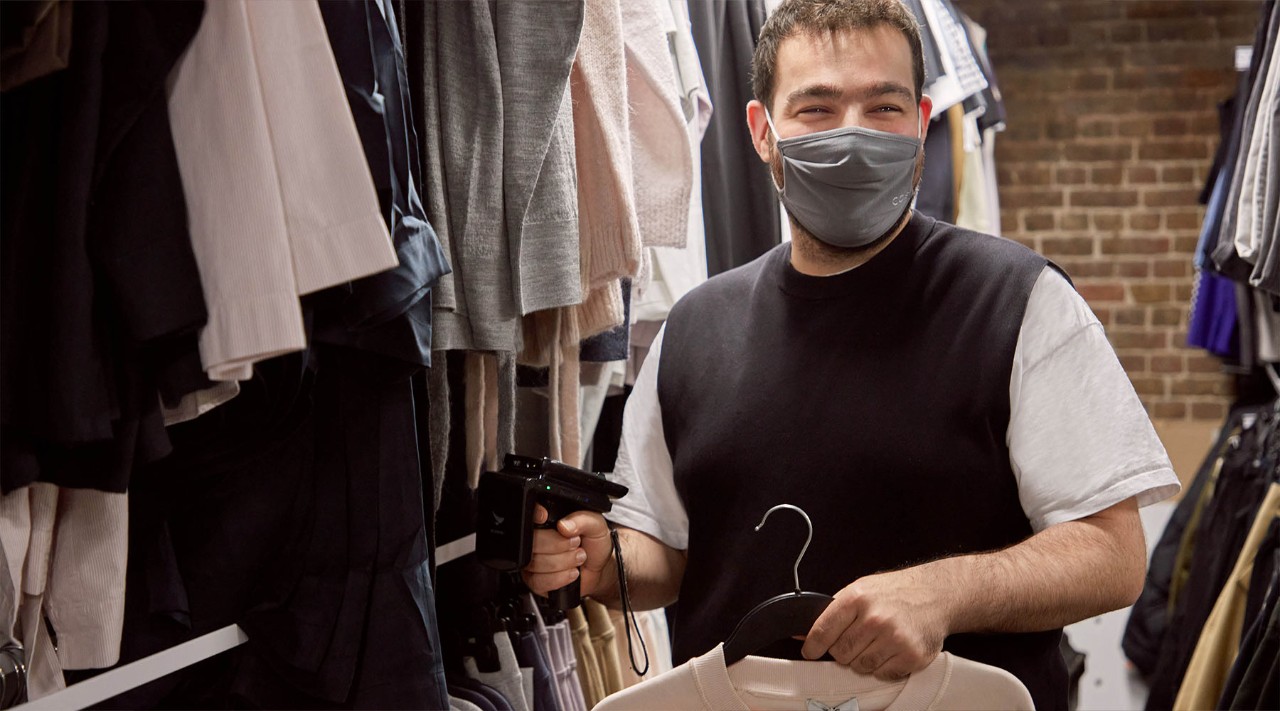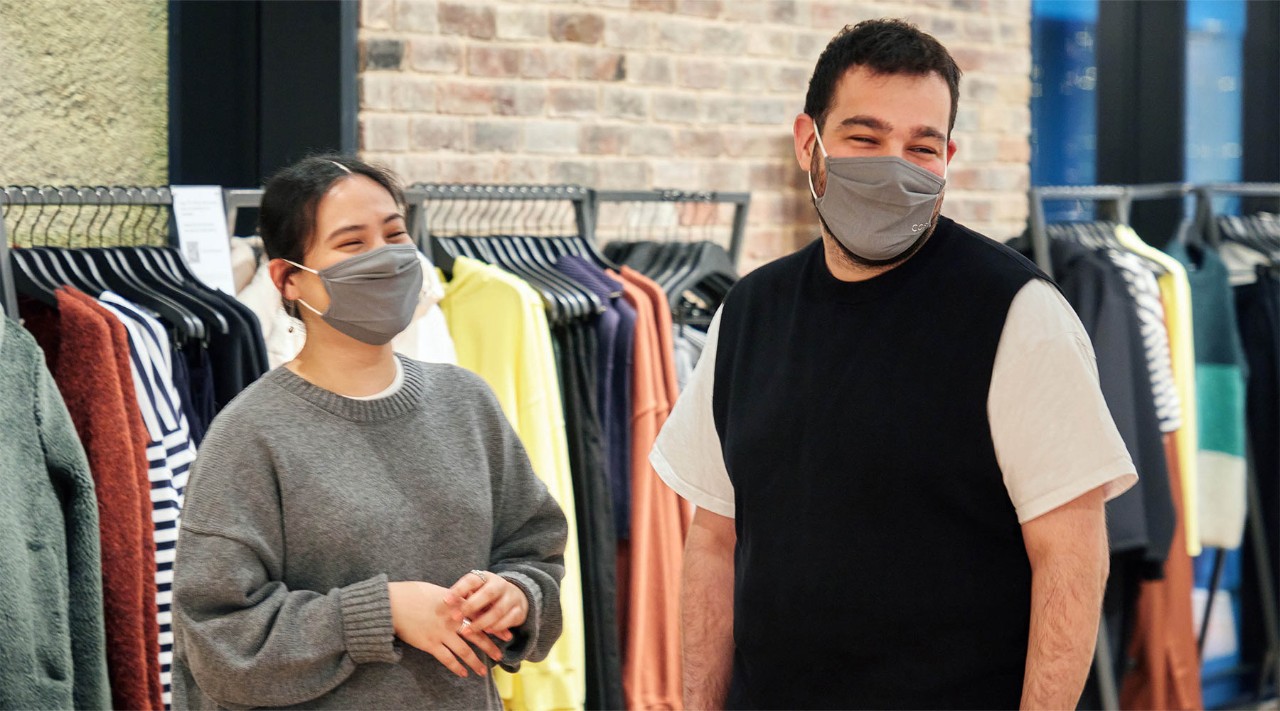 next
prev
Iepazīsti mūsu komandu

COS, līdzās Arket, Monki, Weekday, Afound, & Other Stories, H&M un H&M Home, ir viens no astoņiem unikāliem zīmoliem, kas kopā veido H&M grupu. H&M grupā strādā vairāk nekā 170 000 cilvēku 74 tirgos visapkārt zemeslodei, un mēs esam otrā lielākā modes grupa pasaulē.
Tas, kas patiešām liek mums izcelties, ir mūsu nepārspējamie kolēģi. Lai arī kur viņi strādā – veikalā, vienā no mūsu reģionālajām iestādēm vai mūsu galvenajā birojā Londonā – viņus visus vieno ambīcija un visu varoša attieksme. Tikai pateicoties viņiem, mēs esam auguši un attīstījušies.
Satiec dažus no mūsu komandas biedriem, lai uzzinātu viņu karjeras stāstus…
Eric | Pattern Cutter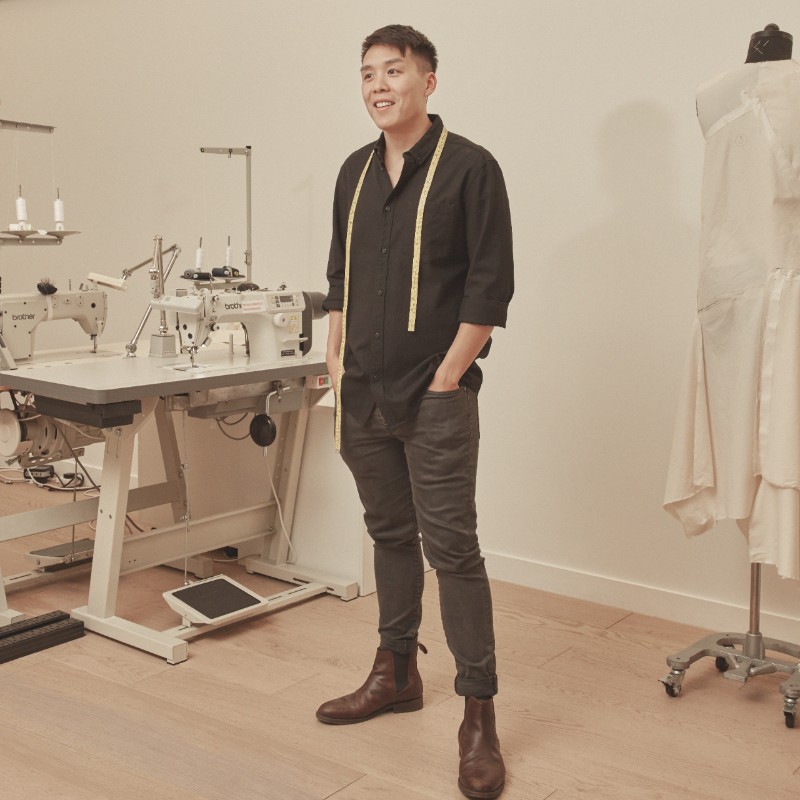 Is there a typical day for a pattern cutter? If so, what are the main things that you do?
We work on new styles with designers, attend fitting meetings and make fit amendments. A lot of our time is spent working on our pattern making CAD/CAM programme. We also assess the making and construction of garments to make sure that we are offering the highest quality product possible for our customers.
How did you get to where you are now? What was your background?
I studied Fashion Design at university and did some pattern cutting internships with other brands whilst I was studying. During my final year, I joined COS as a part-time sales advisor in our White City store. After I graduated, I had the opportunity to join the COS head office as an intern and worked my way up to be a pattern cutter. It took a little while, but it was worth spending the extra time to develop my skills without rushing.
What is the best thing about your role?
For me, the best thing about pattern cutting is seeing the outcome of something you have worked hard to create. Here at COS we are always experimenting with new materials, which can be quite challenging but also lots of fun. I'm constantly learning new things and developing my skillset – sometimes in skills I didn't even know I had!
How many people work in your team?
Over 20 in total, but we are separated into departments where we work closely with the buyers and designers. Right now, I am working within classic woven with nine other people. We are a big team of pattern cutters who each have their own expertise. It's valuable to have this pool of knowledge to draw from.
Is there any advice you would give to someone interested in a career in pattern cutting?
Take in as much knowledge as possible. Everyone has their own methods and preferences and it's always valuable to see how someone else approaches a problem. There's sometimes a fear when it comes to pattern cutting but the trick is to just do it. Practise, experiment, make mistakes and ask for advice. There's always so much to learn and sometimes your mistakes can develop into something completely new.
Nelly | Sales Advisor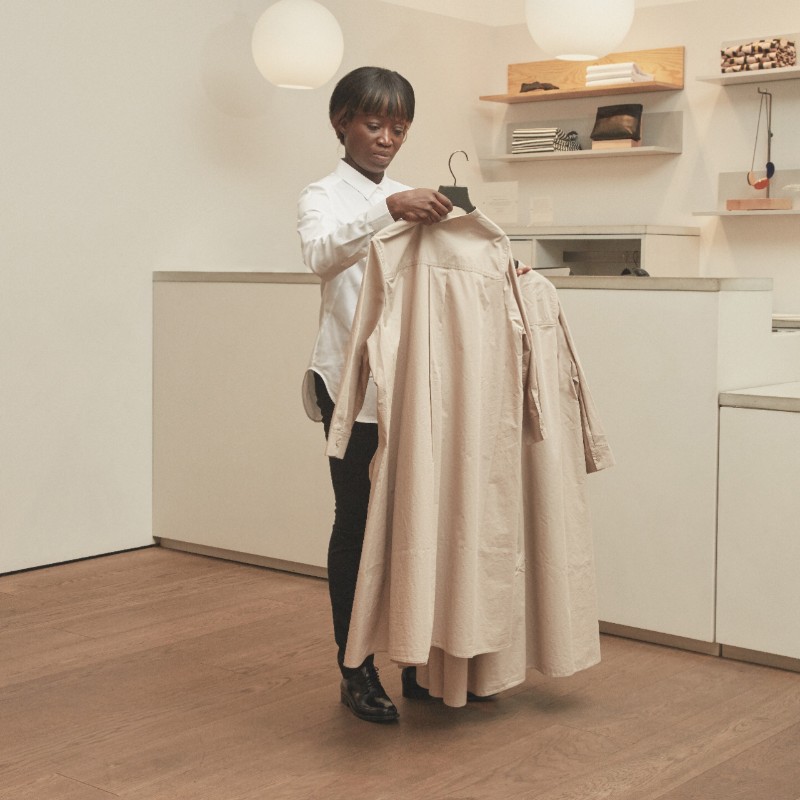 Is there a typical day for a sales advisor? If so, what are the main things that you do?
There are certainly some things that we do every day like delivery, stock replenishment and working at the cash register. However, what makes the job interesting are the customers. Everyone is different, so it's about tailoring the service we provide. Some people enjoy spending time talking to us about the collection, while others are just happy to browse in their own time. We are lucky to have lots of regular customers that come in just to see what's new. I enjoy it when someone comes in not knowing where to start and leave with a whole new outfit – that can really make my day.
How did you get to where you are now? What was your background?
I joined COS when we opened our store in Richmond, London. Before that, I had worked for H&M in various stores. In fact, it's coming up to my 10th year anniversary so it's hard to think of a time when I wasn't with the H&M group! One of the things I enjoy the most about working for COS is the team spirit. Everyone works together to make it a friendly place to work – I guess that's one of the reasons why I have stayed here for as long as I have.
What is the best thing about your role?
The people I work with – no question. I was an original member of the team at Richmond and even though I wasn't looking to move into management, I have really enjoyed watching others progress into new roles they want. I also like how newcomers are made to feel welcome. As a team we always try and make sure that there's a positive atmosphere – no matter how busy we are.
Is there any advice you would give to someone interested in a career at COS?
If you're looking to work your way up the fashion or retail ladder, then COS is one of the places to be. If you're open minded and flexible, there are so many opportunities to learn and progress. The brand is supportive of people who want to develop. They invest time and resources to ensure that the quality of training they get is of a high standard. Over the years I have learnt a lot, especially when I was given the chance to help with the expansion projects. This gave me the opportunity to meet new people and experience different cities.
Somi | Area Manager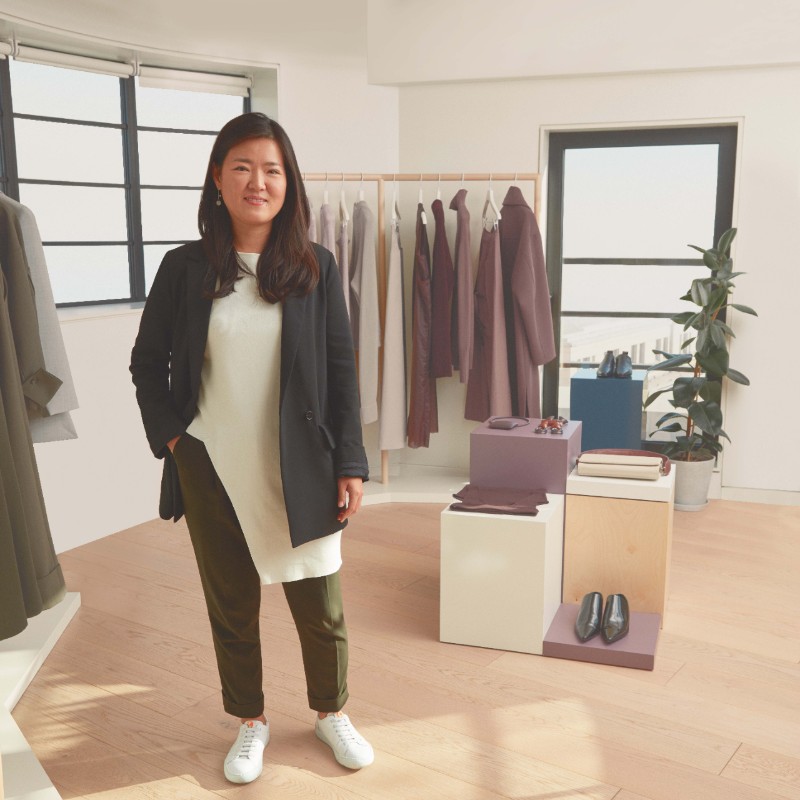 How did you get to where you are now? What was your background?
My journey started as a store manager in Seoul, Korea. What drew me to COS was the unique designs and quality of the products. Quite quickly, I realised there was even more to the brand than just the product – it was also my great colleagues! Having enjoyed my time in store, I decided to apply for the position of area controller for Korea and Japan. During the recruitment process it became clear that the role wasn't quite right for me, so with the support of my line manager I applied to become the area manager instead – and was successful!
What is the best thing about your role?
My life with COS began because I fell in love with the products and its story, but eventually what drove me to be where I am now is my colleagues. Everyone shares the same values and love for the brand. I have had the pleasure to work with so many great people who have encouraged me to get where I am now. In Korea we also have some of the best customers. When the first store opened, we had lines of people queuing around the block! Those customers are still shopping with us now and it's been amazing to see how the brand has developed here over the years.
Is there any advice you would give to someone interested in a career in retail management?
Pick the right company and take any opportunity you can to further your career. You will make mistakes but that's how you learn, they will support you to be entrepreneurial and take risks in order to improve the business.
Alberto | Store Manager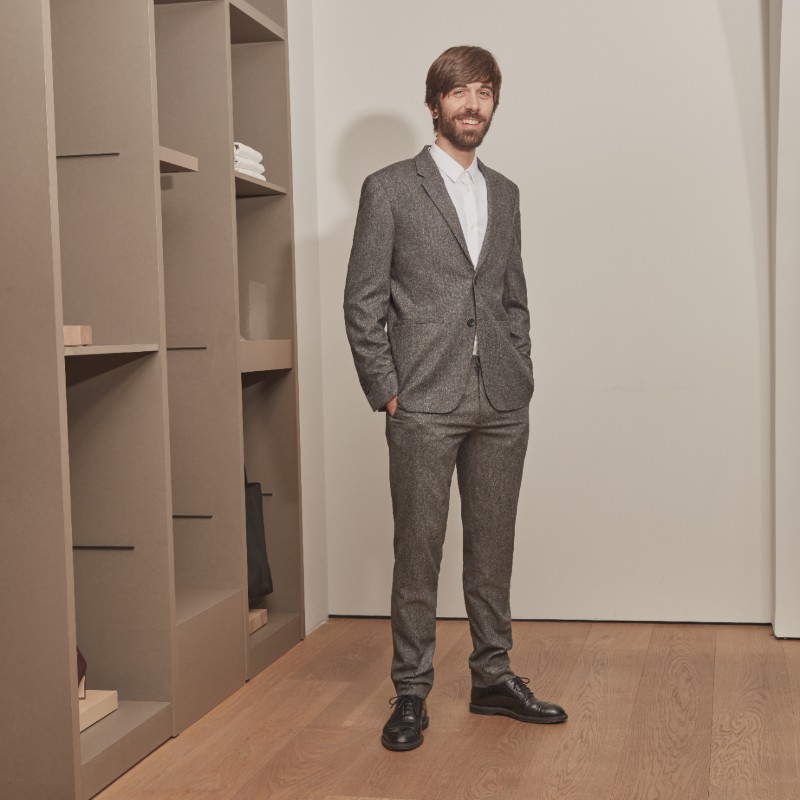 Is there a typical day for a store manager? If so, what are the main things that you do?
Every day in retail is different, but Monday is the most important day of the week. This is when you analyse the previous week's selling and plan everything. In fact, planning and organising takes up most of my time. I need to plan training hours, recruitment, holidays and other things like sale or product changes. There are a lot of things that you need to juggle, however, it's important to get them right to keep the team happy and offer our customers the best experience we can.
How did you get to where you are now? What was your background?
My first job in retail was as a stockroom supervisor. It was interesting as it helped me understand the importance of keeping the back-of-house area tidy – even now I always talk to my team about how the stockroom is the heart of the store!  My first job at COS was floor manager in our Knightsbridge store. Two years later, I was promoted to assistant manager and then, in 2018, I became the store manager for our Kings Road store. Working at COS has been a wonderful experience and I have met some amazing people along the way.
What is the best thing about your role?
That's easy – the best thing is achieving good results and watching people progress. In my store quite a few of my team have been promoted and I'm proud to have supported them on their journey. At COS, I have always been treated as an individual and not just a number. As a store manager, one of the most important parts of my job is to make sure my team feel the same way too.
Is there any advice you would give to someone interested in retail management?
Be proactive and take as many opportunities that come your way. You don't need a degree or any formal education to get started, just a good work ethic and a genuine interest in people – whether it's the customers or your colleagues. I must be honest… It can be a bit tough working in store. You are on your feet the whole day and you often need to react quickly to things, but there are also so many rewards!