Our Values
Our values have both guided and united us since our start in 2007. They are the foundation of our culture, embedded in everything we do and everything we create.
We are one team
Our workplace is inclusive, and respectful. We encourage and help each other to succedd together. We see the big picture and collaborate across boundaries.
We are entrepreneurs
We are curious and creative and take every opportunity to adapt to ever-changing customer needs. Our innovative and flexible approach delivers the best customer offer and experience.
We believe in people
We empower and trust others to take ownership and embrace diverse perspectives. We listen to and learn from our colleagues.
We keep it simple
We aim for simplicity and get straight to the point because clarity helps us focus on what matters. We don't overcomplicate so we can be clear and efficient. 
We are cost-conscious
We make careful, sustainable choices by using resources responsibly and doing more with less. We create value for money, making a sustainable lifestyle accessible for everyone.

We make constant improvements
We always search to find a better way forward. We constantly improve by seeking feedback to act, learn and adapt. Everyday improvements, big or small, can make a huge difference.
We are straightforward and open-minded
We are open, honest and humble. We reflect on our behaviour and listen to others. We speak up, but once a decision has been made, we commit to it. We are prepared to have our own ideas challenged and happy to let the best idea go forward.
Equal opportunities & inclusion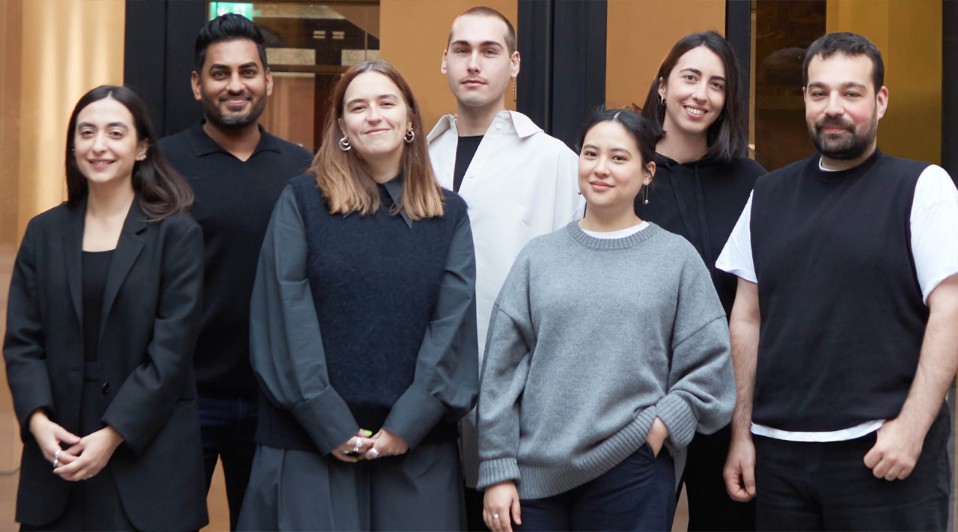 COS is present in over 30 markets around the world. As a global company our goal is to reflect the multicultural world of our colleagues and customers.
We know that inclusion and diversity is a complex and layered topic, with ever-changing issues and challenges across the many countries and cultures in which we operate. The culture we want to build on at COS is one where inclusion and diversity is always our priority.  
Since our launch in 2007, we have always strived to be a value-driven company. Inclusion and diversity is about who we are and who we want to be. We have a zero-tolerance policy towards discrimination of any kind. We recruit, promote and reward our teams according to their contribution, achievements and commitment to our values.
Your career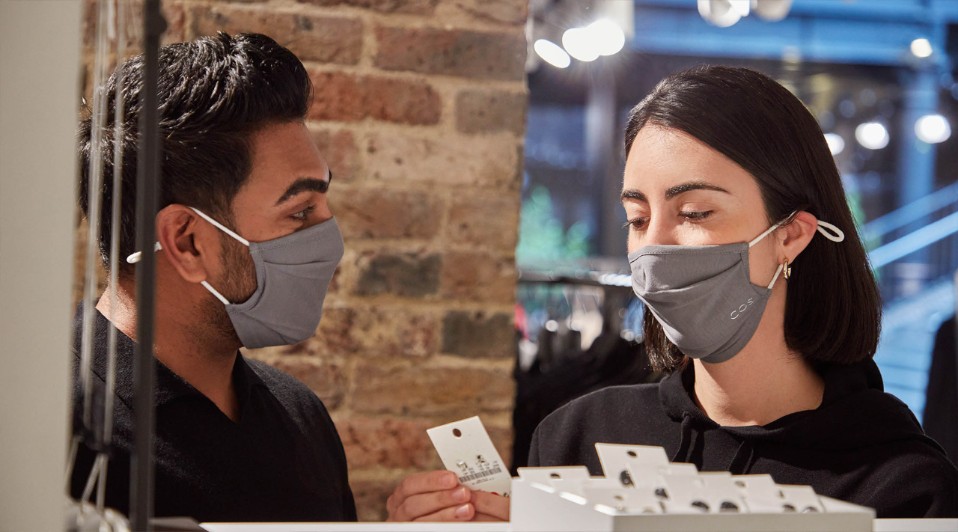 A job at COS is different for everyone: some colleagues join us while studying at university or college, while for others, their ambition is to pursue a career in retail or fashion. No matter what your motivations are, your time with us should be well spent, and we offer a variety of opportunities to help you fulfil your needs.
If you are looking for progression, we will encourage you to take ownership of your career and help you to achieve your goals. As well as excellent training, annual appraisals and regular feedback – you'll also have access to our online learning portal with hours' worth of e-training materials, podcasts and videos.
For managers, we partner with specialist organisations to provide leadership training and seminars that cover a variety of other topics. For some senior roles, we also offer the chance for colleagues to transfer to other cities/countries to complete short-term projects, or in some cases, fill longer-term business needs.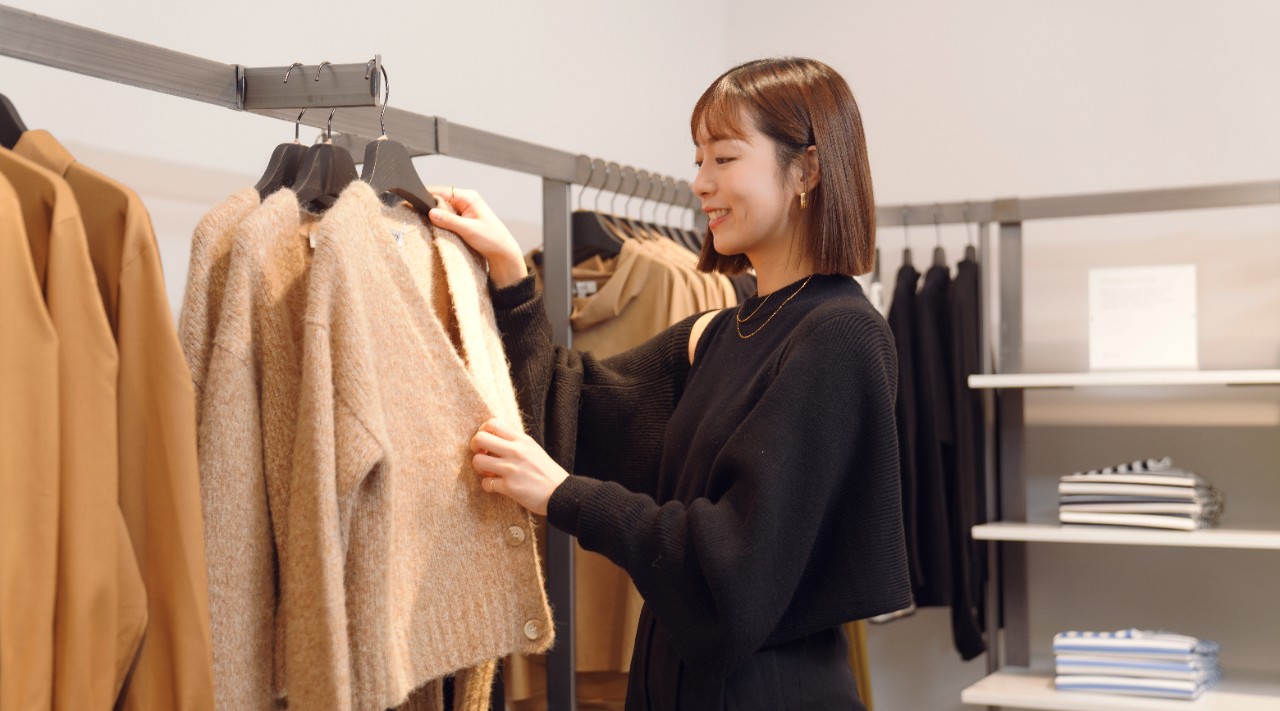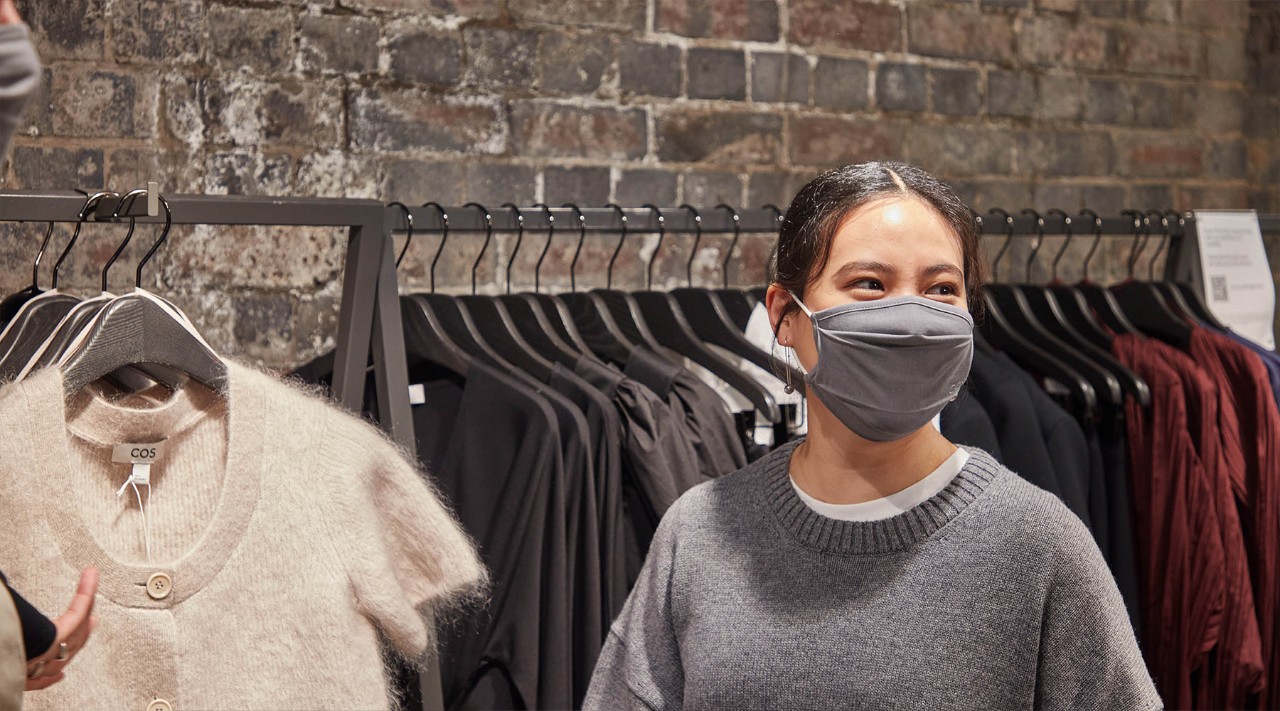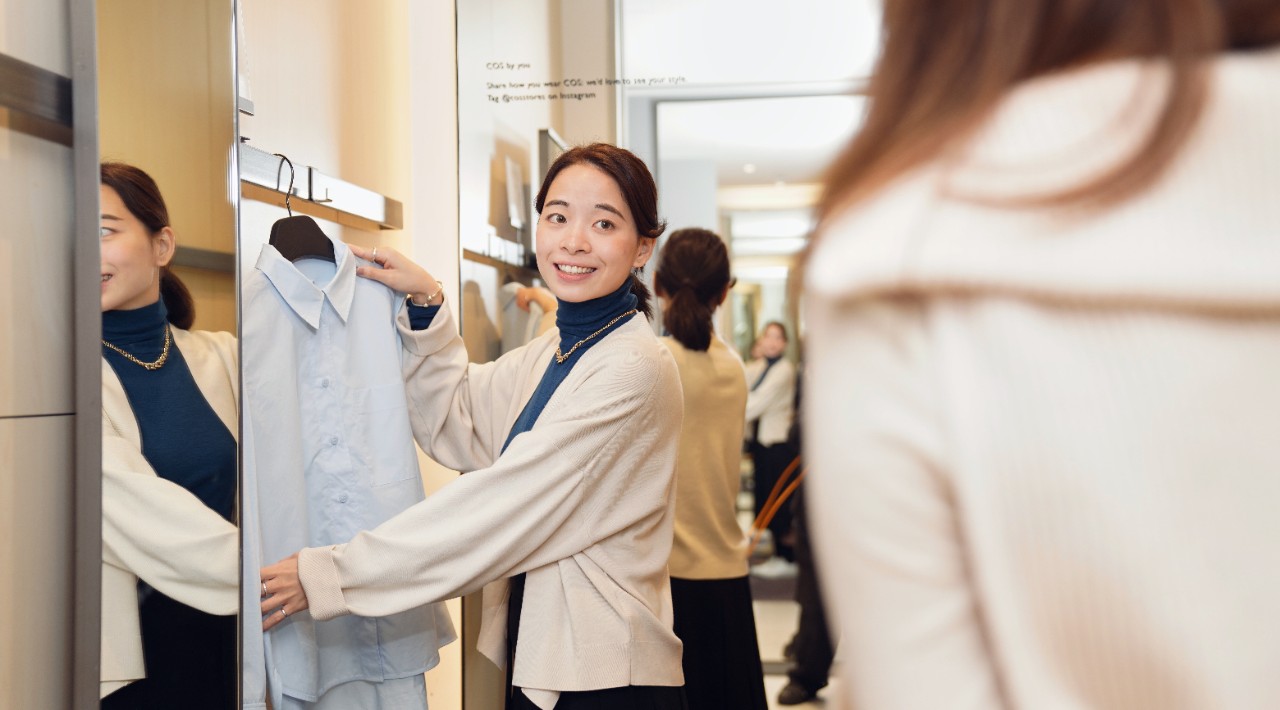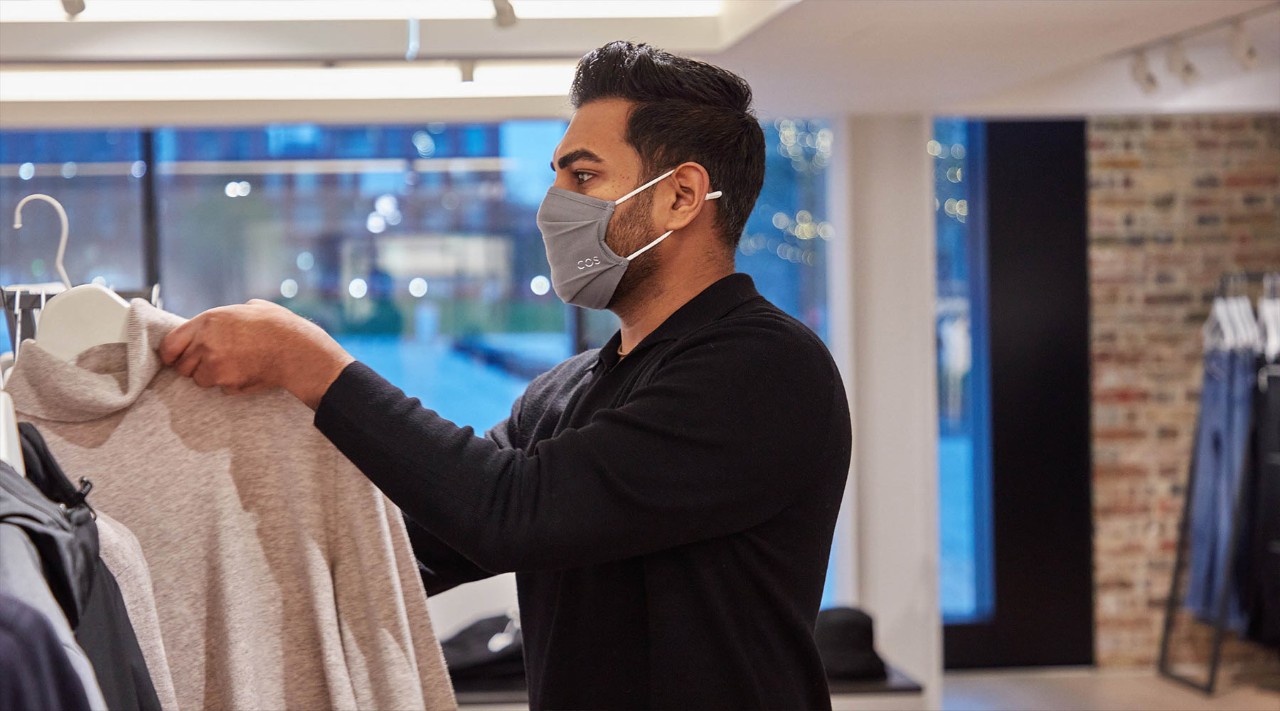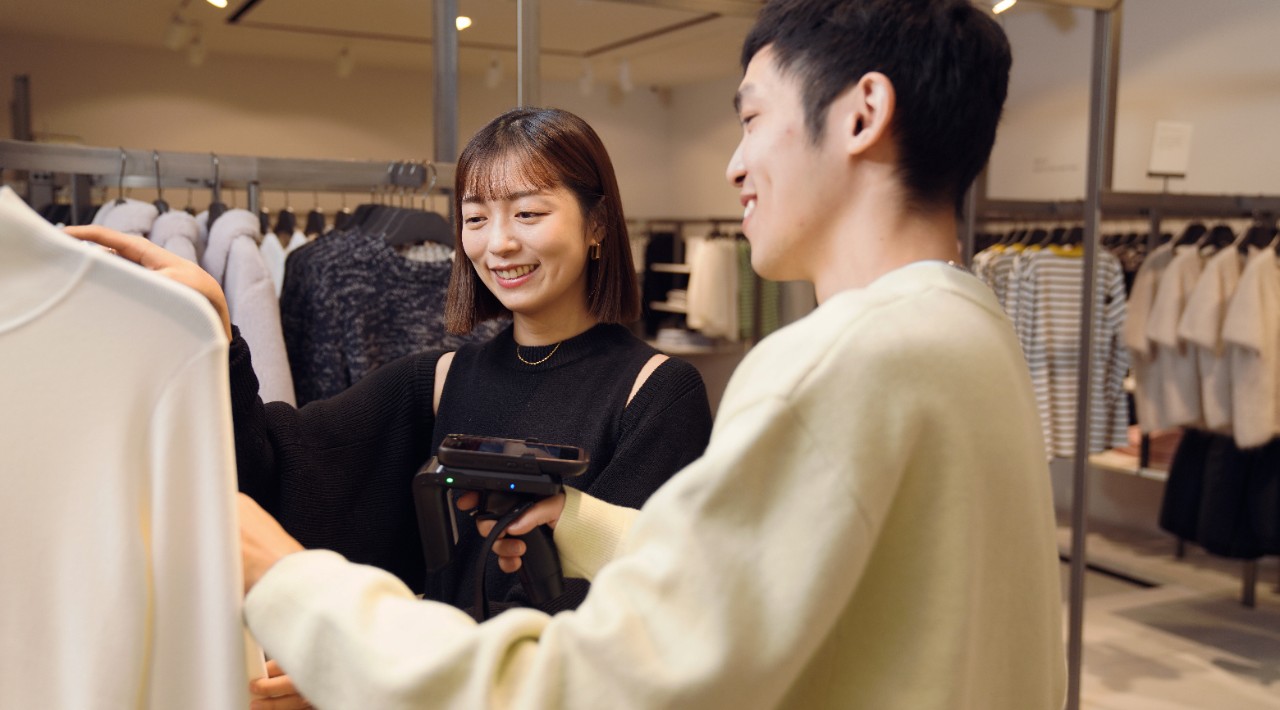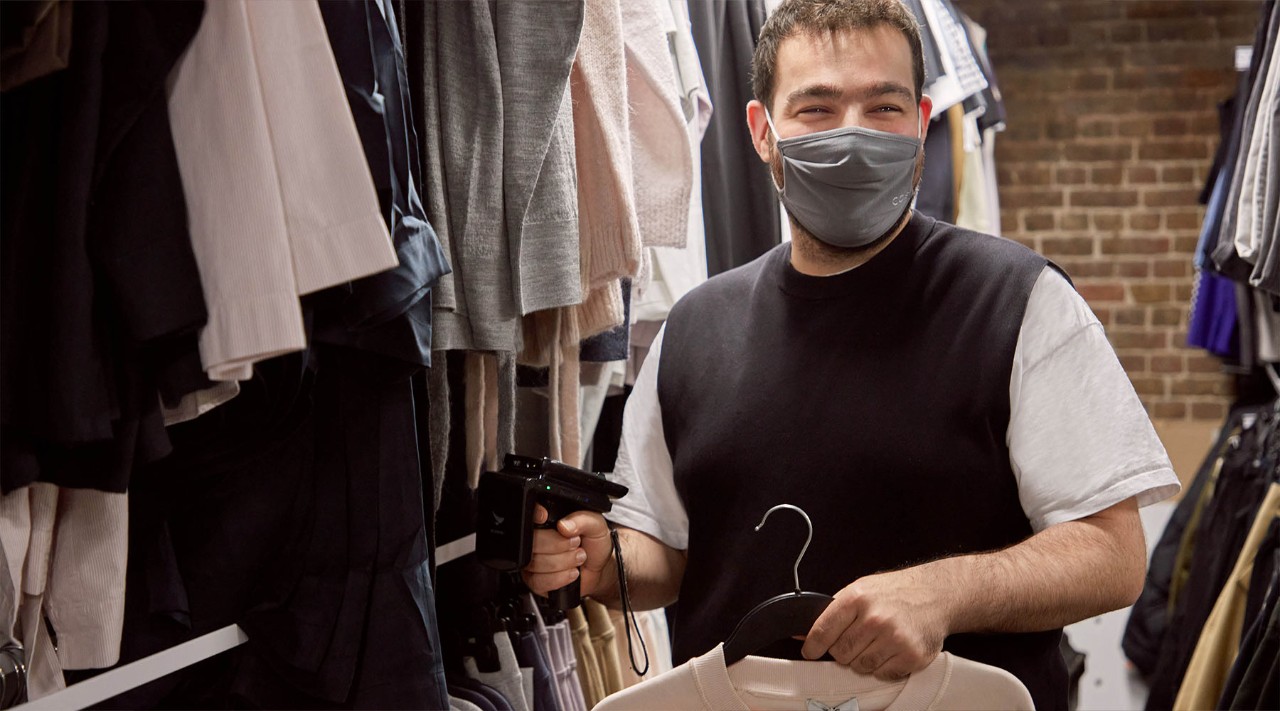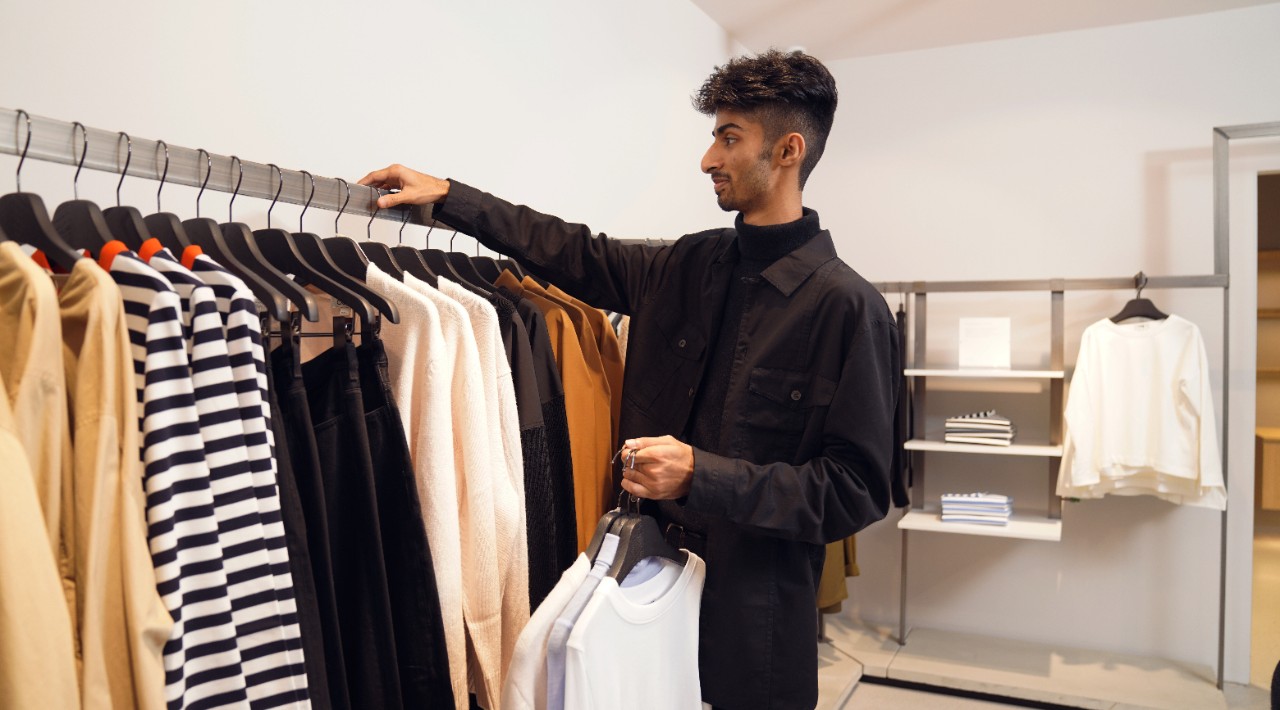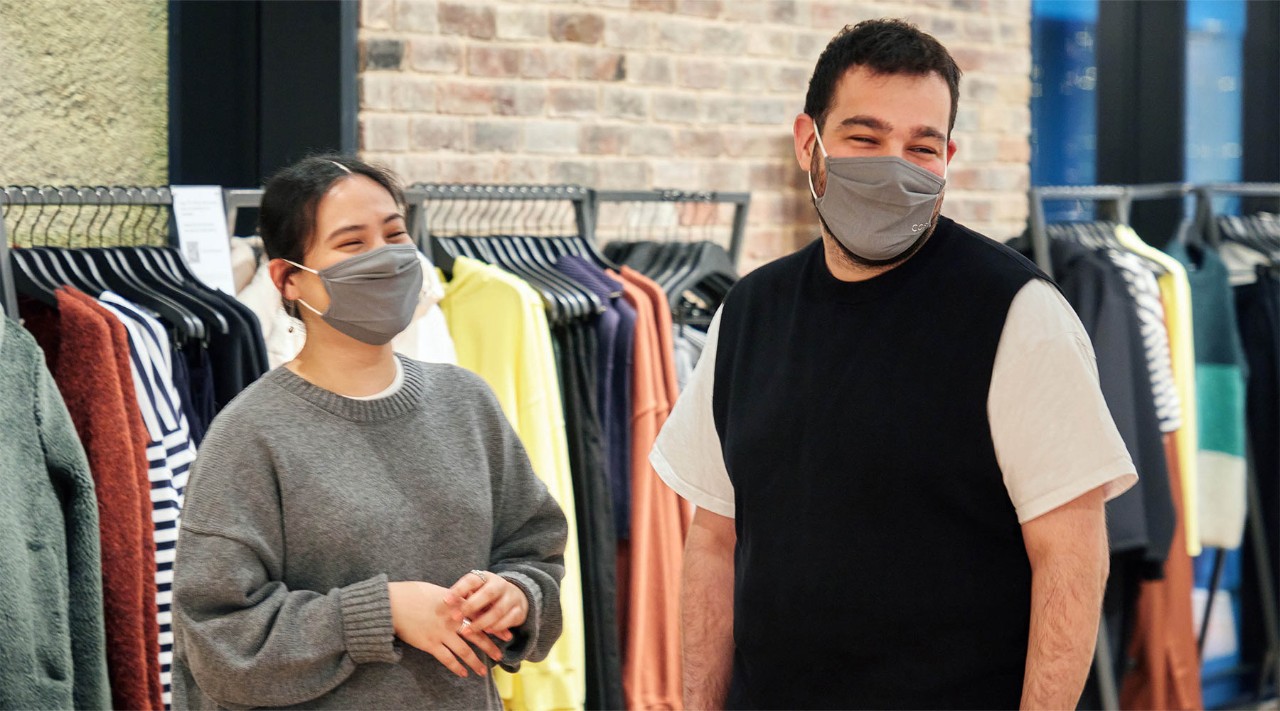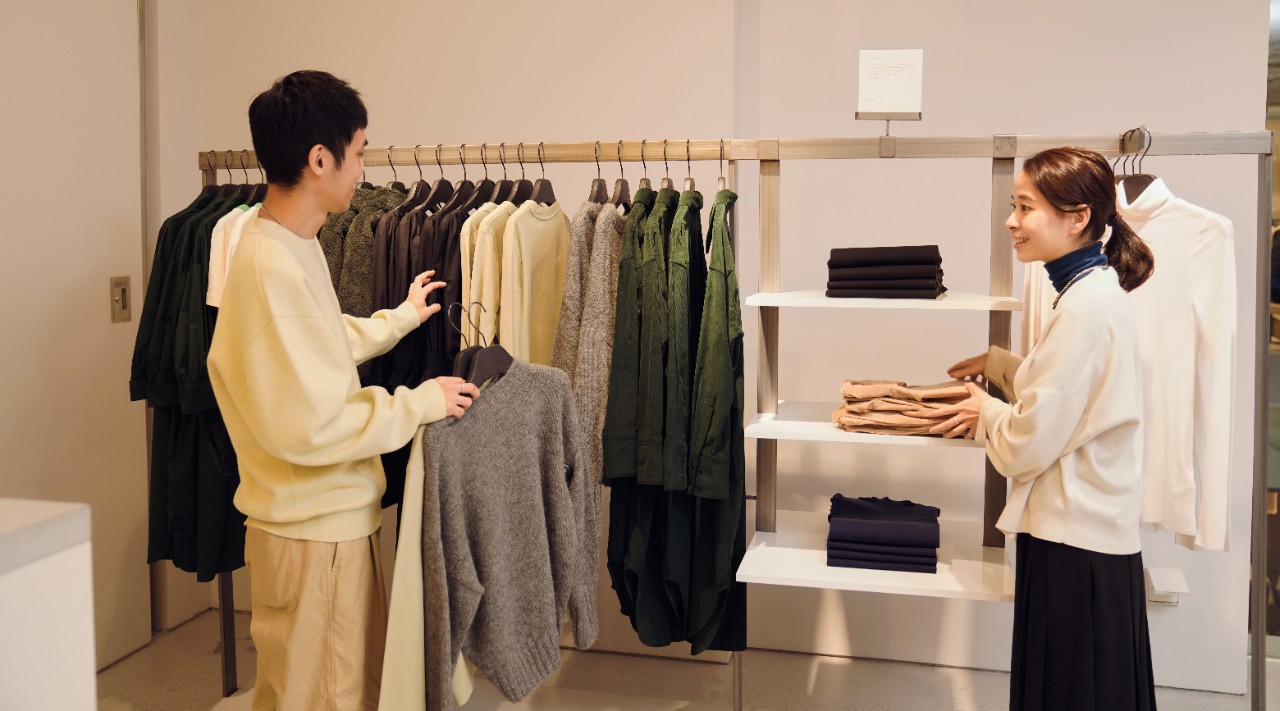 next
prev
Employee Discount
Shop in Store or Online and get 25% discount on all brands within the H&M Group (H&M, COS, & Other Stories, Monki, Weekday, Arket & H&M Home)

Holiday 
Excellent holiday allowances and an additional day holiday for every full year served, up to 5 days.
Benefit Hub 
A discount site where you have access to hundreds of discounts available across everyday brands, activities and for special occasions.
Discounted Gym Membership
We offer discounted gym membership with a nationwide gym provider who have more than 300 locations across the UK.
Long Service Awards
To recognise and encourage long service we give awards to celebrate 10 years service and then every 5 years following this. Colleagues can choose between holiday, salary or a mix of both.
Employee Assistance Program
Partnership with The Retail Trust to offer support and wellbeing to all colleagues.
Cycle to Work 
We offer a cycle to work scheme to all colleagues.
Extended Leave
After 5 years service you can apply for up to 3 months extended leave as a one off reward for length of service. After 10 years you can apply for up to 1 year.
Opt In Pension
Auto enrol pension is based on age and earnings. However all colleagues can opt in to the pension if they are not eligible but wish to be part of the company pension.
Maternity/Paternity/Adoption Leave
Enhanced leave, over and above the statutory requirement, for colleagues who have worked continuously for 2 years or more.

Meet our team

COS, alongside Arket, Monki, Weekday, Afound, & Other Stories, H&M, and H&M Home is one of eight unique brands that make up the H&M Group. The H&M Group employs over 170,000 people in 74 markets across the globe, and we are the 2nd largest fashion group in the world.
What truly makes us stand out are our incredible colleagues. Whether they work in store, in one of our regional offices or at our head office in London – they all share an ambition, and an anything-is-possible attitude. It's thanks to them that we have grown.
Meet some of our team to hear about their career story so far...


Nagma | Floor Manager
Is there a typical day for a floor manager?
Every day is different. We have several things to focus on throughout the week but our top priority in store is to reach our sales plan, while providing excellent customer service. To make sure this happens, it's my job to make sure things run smoothly for my team – such as communicating updates in mini meetings, delegating tasks evenly and making sure the stockroom is managed well.  
How did you get to where you are now?  
My journey at COS has been an incredible ride. I started as a sales advisor in the Kensington store, before progressing to become an extra responsible and a key holder – this meant overseeing customer service and providing feedback. I was also given the opportunity to support with two new store openings, which helped increase my knowledge and confidence. In 2019, I was nominated for the Erling Persson award and offered the position of menswear floor manager.  
What advice would you give someone interested in a career in retail?
I would say just go for it! With hard work and dedication, you will come across so many wonderful opportunities to grow and develop. Working in retail will help you develop your communication and problem-solving skills, while giving you the chance to work in a diverse environment with some amazing people. 
Nelly | Sales Advisor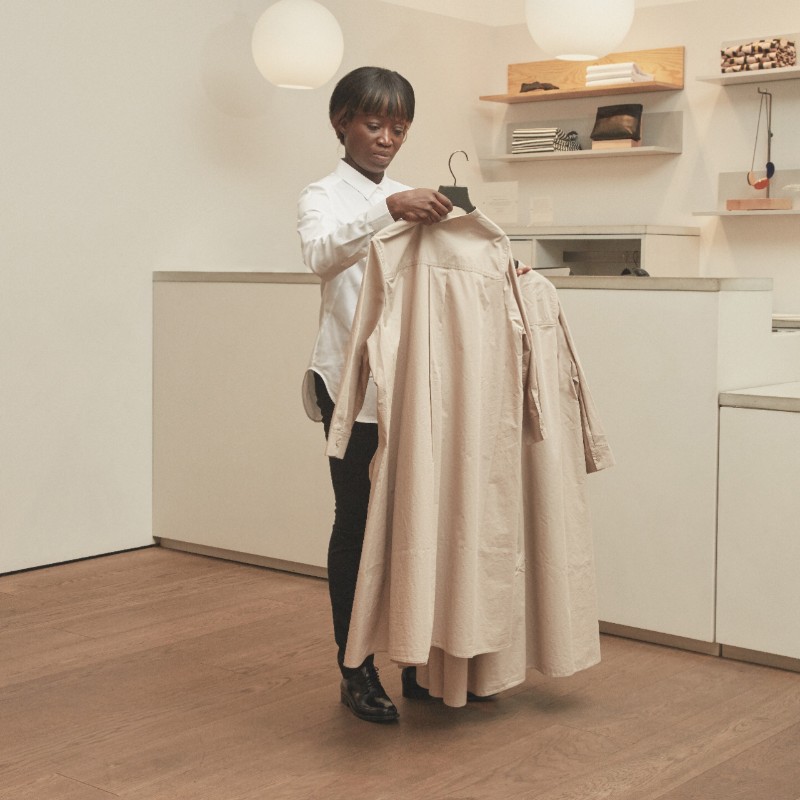 Is there a typical day for a sales advisor? If so, what are the main things that you do?
There are certainly some things that we do every day like delivery, stock replenishment and working at the cash register. However, what makes the job interesting are the customers. Everyone is different, so it's about tailoring the service we provide. Some people enjoy spending time talking to us about the collection, while others are just happy to browse in their own time. We are lucky to have lots of regular customers that come in just to see what's new. I enjoy it when someone comes in not knowing where to start and leave with a whole new outfit – that can really make my day..
What is the best thing about your role?
The people I work with – no question. Even though I wasn't looking to move into management, I have really enjoyed watching others progress into new roles they want. I also like how newcomers are made to feel welcome. As a team we always try and make sure that there's a positive atmosphere – no matter how busy we are.
Is there any advice you would give to someone interested in a career at COS?
If you're looking to work your way up the fashion or retail ladder, then COS is one of the places to be. If you're open minded and flexible, there are so many opportunities to learn and progress. The brand is supportive of people who want to develop. They invest time and resources to ensure that the quality of training they get is of a high standard. Over the years I have learnt a lot, especially when I was given the chance to help with the expansion projects. This gave me the opportunity to meet new people and experience different cities.
Somi | Area Manager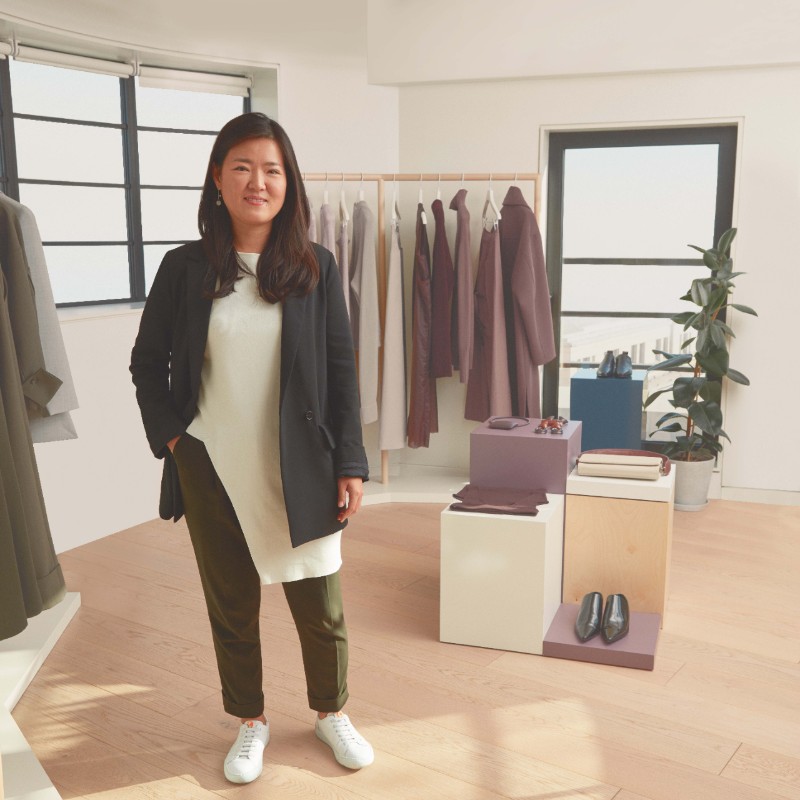 How did you get to where you are now? What was your background?
My journey started as a store manager in Seoul, Korea. What drew me to COS was the unique designs and quality of the products. Quite quickly, I realised there was even more to the brand than just the product – it was also my great colleagues! Having enjoyed my time in store, I decided to apply for the position of area controller for Korea and Japan. During the recruitment process it became clear that the role wasn't quite right for me, so with the support of my line manager I applied to become the area manager instead – and was successful!
What is the best thing about your role?
My life with COS began because I fell in love with the products and its story, but eventually what drove me to be where I am now is my colleagues. Everyone shares the same values and love for the brand. I have had the pleasure to work with so many great people who have encouraged me to get where I am now. In Korea we also have some of the best customers. When the first store opened, we had lines of people queuing around the block! Those customers are still shopping with us now and it's been amazing to see how the brand has developed here over the years.
Is there any advice you would give to someone interested in a career in retail management?
Pick the right company and take any opportunity you can to further your career. You will make mistakes but that's how you learn, they will support you to be entrepreneurial and take risks in order to improve the business.
Arthur | Floor Manager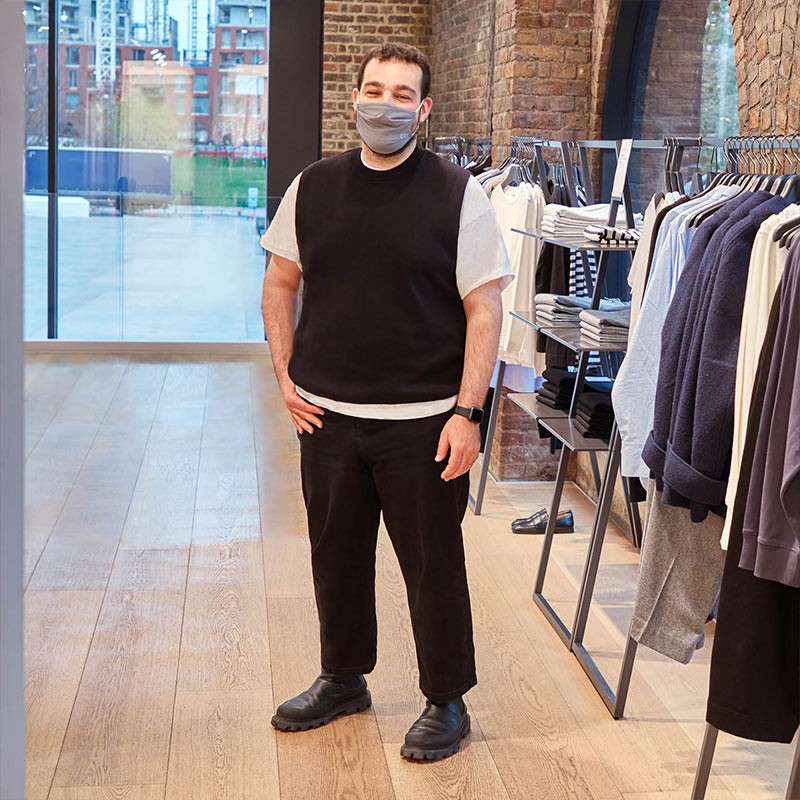 How did you get to where you are now?  
I trained as a florist back in Paris, but decided I wanted a change in career. I was always a fan of COS and liked the correlation it has with design and architecture, so when I moved to London, I applied for a position in the Regent Street store. In 2018, I was accepted for a trainee floor manager program where I learnt everything about the role by shadowing my mentor in her everyday tasks. After my training, I moved to our High Street Kensington store as a menswear floor manager before settling as ladies floor manager in our Knightsbridge branch.  
What is the best thing about your role?  
For me, I love watching my team grown and collaborating with so many people. We share so much on different levels as a team because everyone is from so many diverse backgrounds – culture, work experience and much more. You learn about who you are, and you learn about people every day.  
What is the one thing you say to someone interested in a career in retail?
Be proactive and take any opportunity to grow that comes along.